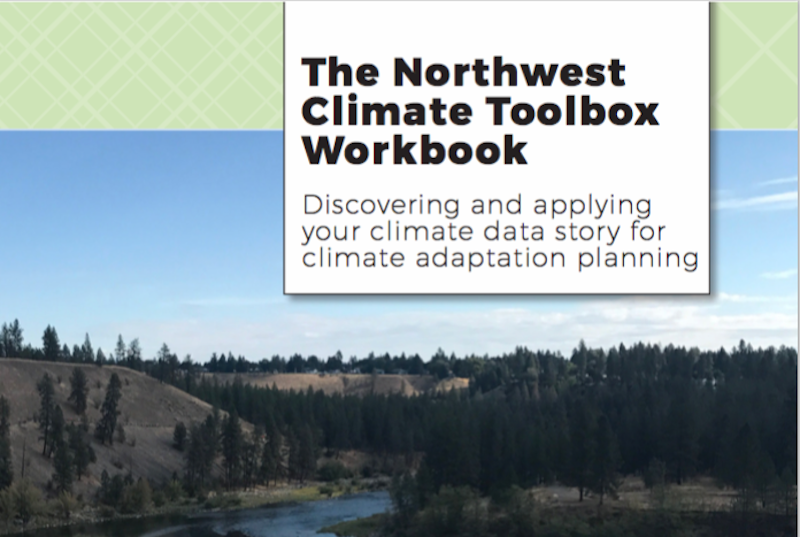 Northwest Climate Toolbox Workbook
"The Northwest Climate Toolbox Workbook" provides step-by-step instructions for using the Northwest Climate Toolbox. The Toolbox and the workbook are meant to aid and empower you to discover and craft what we are calling a climate data story, a narrative outlining the climate impacts and trends relevant to your community. Ultimately, the CIRC team hopes to see your climate data story used to inform climate adaptation strategies in your community.

Let us know what you think of the workbook and Toolbox and how we can improve them to meet your needs. Email us: pnw.circ@oregonstate.edu.